EnvInt srl is a highly technical advisory Company in the field of air pollution under the management of Dr. Ivo Allegrini, one of the leading international experts in this field.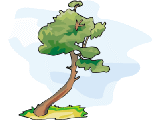 The activity carried out by the Company includes monitoring of air quality, the analysis of air pollution data, planning monitoring campaigns, including newly developed passive samplers and advanced sensors. In addition, evaluation of new instruments for measuring gaseous pollutants and fine particles (PM2,5) is included. High level technical and scientific training on the processes of pollution of the atmosphere and on technical issues relevant to pollution monitoring is the core business of ENVINT srl.
Consultancy on the development of legislation, drafting of scientific and technical reports on air pollution control and emission sources in the civil and industrial use is also a relevant part of Company activity.